Friendly Matches
This season's friendly matches will all be away from home:

6th April v Radcliffe
12th April v Lytham
13th April v St. Annes
Make it Happen in Sierra Leone
On 22nd February husband and wife coaching team, Mark and Naomi Aspin, will head to Sierra Leone for 2 weeks to undertake charity work under the sponsorship of Manchester based Charity 'Make It Happen in Sierra Leone' where they will both coach cricket to the local community in the capital, Freetown.

Click here to read the press release.

If you have any unwanted items of cricket and sports clothing or equipment, please contact Mark Aspin to arrange collection/drop off of donations 07931 246538 or email mark.aspin1@btinternet.com.
Indoor Nets
Senior Teams: Indoor nets for the Club's senior teams will commence at Accrington Academy on Thursday 20th February 7-8pm, and will continue every Thursday until the 3rd April.

Junior Cricket (U/9, U/11 & U/13): Indoor nets for juniors is due to start on Thursday 16th January 6-7pm at Accrington Academy and will continue every Thursday until 3rd April.

Junior Cricket (U/15): Indoor nets for our U/15 players will commence on Thursday 6th February 6-7pm at Accrington Academy and will continue every Thursday until 3rd April.
District Indoor Cricket Competition
The Hyndburn Indoor Cricket Competition (6 a side) will be held at Hyndburn Sports Centre. The schedule of matches is as follows:

U/11's competition is on Sunday 2nd March 2014 (start 2pm with the Church team in Group A with matches against Enfield & Rishton).

U/13's competition is on Sunday 16th March 2014(start 2pm in Group A with the Church team in Group B with matches against Gt Harwood & Rishton).

U/15's competition is on Sunday 23rd March. Two teams from Church will be taking part with the Church U/14's side in Group A playing matches against Enfield and Rishton and the Church U/15's team in Group B with matches against Accrington and Gt Harwood).

For all the competitions there will be a final to decide the competition winners with the Group A winners playing the Group B winners. There will also be a 3rd/4th place play off between the Group runners up.
Paul Lowe
It is with sadness that the Club must inform members of the death of a former player, Paul Lowe who played at the club from 1972-1979.

The family wish to invite those that knew him and played cricket with him to attend the funeral at Hillside Methodist Church, Brinscall at 12.30pm on Tuesday 3rd December and to Pleasington Crematorium at 1.30pm. The family also offer an invitation to come along to Brinscall Cricket Club after the funeral.
Sportsmans Dinner 2014
Click here for details of the Annual Sportsmans Dinner to be held on Friday 28 February 2014.
Professional for 2014
Church CC are pleased to announce that the Professional for 2014 season will be Usman Tariq. This follows the move of Ashar Zaidi to Sussex County Cricket Club on a two year contract.

A left-hand top order batsman and right-arm off spin bowler Usman Tariq has excelled in his native Pakistan since his List-A debut at just 13 years of age. Usman, now 29, has scored over 10,000 runs in 1st class and List A matches including 3 double hundreds, 17 hundreds and 62 fifties. In 1st class matches Usman has also taken 78 wickets at an average of 30 runs per wicket Usman, a former Pakistani Under-19 player, has an impressive record and is an experienced and established league Professional. In the last 8 seasons as Professional for Greenmount, Radcliffe and Walkden he has scored 9489 league runs at an average of over 56 and taken 310 wickets at an average of 18 runs per wicket. In those 8 seasons Usman has scored over 1,000 league runs on 6 occasions with seasons highest of 1639 runs for Greenmount in 2006 and 1476 runs at Walkden in 2010.

During this period Usman has also played County 2nd XI matches for Lancashire, Surrey and Sussex, where he scored a century in the last match he played for the County.

Club secretary Andrew Bentley said "We are delighted to have signed a player with such a pedigree in both 1st class and league cricket and look forward to welcoming him to the Club. Everyone at Church would like to wish Ashar all the best for his time with Sussex CCC and also thank Sussex for the way they have handled the matter, in not only keeping the Club fully informed throughout, but also for their donation to the club which will be used to develop junior players at the Club. Lastly I would also like to thank Steve Hirst at CricX, the Cricket Exchange Agency, for his help in this matter".
2014 Captains
There will be no changes in the captains at Church for the 3 senior teams with Craig Fergusson captaining the 1st team, Stephen Stokes the 2nd's and Luke Gilrane the 3rd's.

Our LCB Cup 1st Round home match against Accrington has been arranged for Friday April 18th.
Presentation Night and Prizewinners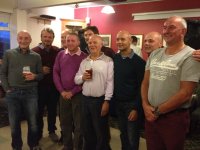 Church had the Senior and Junior Presentation Night following the last game of the season on Sunday. Andy Aspin was the "Guest of Honour" for the evening presenting the prizes to the award winners. Andy emigrated to Australia several years ago but returned to England for a holiday to watch his sons play for Church for the closing matches of the season and in the picture Andy is joined by team mates from his playing days at Church.

Click here to view the list of prizewinners.
Annual Presentation Night
Our Annual Presentation Night for our senior and junior teams will take place after the last match of the season on Sunday 8th September. The Junior Presentation will start at 7.30pm and the Senior Presentation will commence at 9pm.
New Professional for 2014 Season
Church have agreed terms for the 2014 season with Ashar Zaidi. Church Captain Craig Fergusson said: "The Club is delighted to have secured the services of Ashar Zaidi for next season. Ashar has consistently been one of the top performing Professionals in the League over the last three years and he has had a remarkable season, helping Accrington secure their Championship success and currently being both the leading run scorer and wicket taker in the Lancashire League".
Summer Cricket Coaching Camp
Church Cricket Club will again be holding its popular Summer Cricket Coaching Camp from Monday 5th August to Thursday 8th August from 10am -3.30pm. Coaches involved will all be ECB qualified coaches and the Church cricket professional will oversee all coaching on each day of the Coaching Camp.

For further details or to book a place please contact Philip Sykes on 01254 385094 or pjsykes@talktalk.net
Donation of two new benches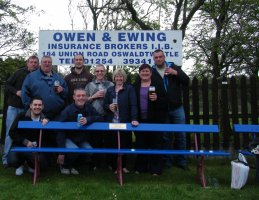 Mrs Susan Crook has kindly presented Church Cricket Club with two benches in memory of her late husband Jimmy Crook. Susan is pictured during the Club's recent home game against Rishton with friends and members of the Church 'Barmy Army'.
Lancashire Cricket Board Cup Competition
Our 1st Round match at Farnworth Social Circle will take place on the Bank Holiday Monday, 6th May with a 1pm start.
NatWest Cricket Force Day - Saturday 6th April
Saturday 6th April is the Club's Cricket Force Day which once again is kindly being sponsored by NatWest.

There is a long list of jobs still to be done to get the ground ready for the season so any help you can provide would be greatly appreciated.

The Tractor Boys will be down at the ground for 9am, tractors at the ready!

Please spread the word and we look forward to seeing you at some stage on the day.
Junior practice and fixtures
Our outdoor practice night for juniors will be on Thursday nights and will commence on 11th April at 6pm. The 2013 Junior Fixtures can now be viewed online on this website via the "Information - Junior Fixtures" navigation button.
Sportsmans Dinner - a great success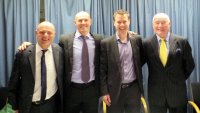 Former England cricketer Paul Nixon was the main speaker at Church Cricket Club's Annual Sportsmans Dinner. The event took place at Green Haworth Golf Club and during the evening Paul Nixon spoke of the cricket match fixing scandal that has been such a controversy in recent years. Comedian Jamie Sutherland entertained guests with Tony Alveston as Master of Ceremonies.

Alan Gilrane said "I would like to thank everyone who attended and in particular our sponsors and Tony Alveston for all his efforts."
Accrington v Church 1902 Film Clip on YouTube
Members may be interested in this five minute film clip of the derby game between Accrington and Church in 1902.

Can anyone spot Jack Houldsworth? Click here.
New Club Teamwear Launched
Following this week's successful launch event, our new Club shop is now available online and the complete range of Club team and leisure wear can be purchased direct, all year round. Click here.
Pre-season friendlies - update
The Club has arranged pre-season friendly matches as follows:
Away at Salesbury on Sun 7th April
Away at Netherfield on Sat 13th April
Away at Furness on Sun 14th April
New kit and sponsor - launch night
We are delighted to announce that we will be holding a launch night at the Clubhouse at 7pm on Tuesday 19th February to unveil our new Club kit, and kit sponsor, for 2013.

Representatives from the kit suppliers will be joining us on the night and samples of the kit will be available for players and members to try on and then order.

On the evening we will also be launching a new online Club Shop which will enable players, members and supporters to purchase customised team kit and leisure wear direct from the suppliers all year round. The range of leisure wear will include polo shirts, tracksuits, hoodies, jackets and caps.

The event should be of interest to all our members and we look forward to seeing you all on the evening.
Pre-season friendlies
The Club has arranged pre-season friendly matches as follows:
Away at Salesbury on Sun 7th April
Away at Netherfield on Sat 13th April
John Hesmondhalgh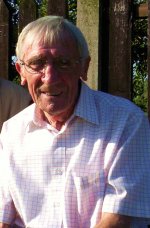 We are deeply saddened to announce the passing of our long time supporter and friend, John Hesmondhalgh. John, who passed away peacefully earlier today, will be remembered with great affection and will be sorely missed by his many friends at the Club.

John's funeral will take place at 1.30pm on Monday 28th January 2013 at Ernest Street Baptist Chapel, Walmsley Close, Church, Accrington BB5 6HP followed by cremation at Accrington Crematorium. Family flowers only please but donations, if so desired, to Parkinson's UK North West in memory of John will be gratefully received.

John's family would love his many friends to join them at Church Cricket Club from 3pm onwards to share happy memories and to celebrate John's life.

Annual General Meeting
The Annual General Meeting will be held in the Clubhouse on Thursday 7th February at 7.30pm.
Roden Andrews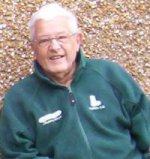 It is with great sadness that the Club must inform members of the death of our long standing supporter and Life Member, Roden Andrews. Roden, who supported the Club for over 60 years and served on the Committee, will be fondly remembered and greatly missed by all his friends at the West End Cricket Ground.





Update on Sportsmans Dinner
The main speaker, David Fulton, is now unavailable and has been replaced by ex Leicestershire & England wicketkeeper Paul Nixon.
Indoor Training
Indoor practise for Church CC will take place at Accrington Academy on Sundays from 17th February for a 6 week period up to and including 24th March, with juniors practising 12pm - 1pm and seniors 1pm - 2pm.

In addition the juniors will again be taking part in the Hyndburn District Indoor Cricket Competition and the dates are as follows: U-15 3rd February, U-13 17th March, U-11 24th March.
Accrington & Rossendale College/Church Cricket Club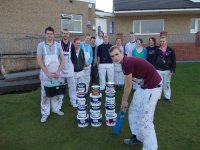 Accrington & Rossendale College students have teamed up with Church Cricket Club to redecorate the Clubhouse.

The project involved the repainting of the interior of the Clubhouse at Church & Oswaldtwistle Cricket Club. Dulux have kindly sponsored all materials for this project through their "Colouring the Community" scheme.

All the work has been carried out on a voluntary basis by the students of the Painting & Decorating Department at Accrington & Rossendale College. In total over 20 students, who are on the second year of their course, have been involved in the project and have worked under the supervision of their course tutors. The project will not only benefit the Club and the local community in improving the standard of decor in a widely used facility but it will also be of huge benefit to the college students who have volunteered to undertake the work. Many of the students have never had an opportunity to use the skills they have learned on their College course on a real job "offsite" and this has provided the opportunity for them to do so.

Simon Whitaker the course tutor at Accrington & Rossendale College said, "It has been a great opportunity for the students to get some hands-on experience. This project has helped the students develop and practice the skills they have learned in the classroom. In total we have been able to involve over 20 students in this project and they have all benefited from this."

Andrew Bentley, the Club Secretary said, "The Club would like to thank all the help it has received from Accrington & Rossendale College. They have done a fantastic job and have finished all the redecorating works to a great standard. In total over 20 students have been involved in this project over a two week period and this gives some idea to the amount of work involved. Everyone at the Club really appreciates all the students' efforts. In addition, the Club would also like to thank Dulux for kindly sponsoring all the materials used in this project and the local Dulux centre in Blackburn for providing their support."
Annual Sportsmans Dinner
Church CC will be holding their 30th Annual Sportsmans Dinner on Friday 22nd February 2013 at Green Haworth Golf Club in Accrington.

This year, former Kent cricketer and Sky Sports reporter, David Fulton, and brilliant comedian, Jamie Sutherland, will be the guest speakers.

Tickets are £30 each and, if you wish to come along to this popular event, please contact Alan Gilrane on 07973 439557 or email at.gilrane@ntlworld.com.
New professional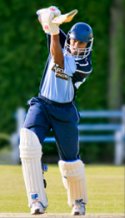 Church Cricket Club are delighted to announce the signing of Kasun Bodhisha as their professional for the 2013 season. Kasun, an opening left handed batsman and slow left arm bowler, is the second Sri Lankan cricketer to sign for Church, following in the footsteps of Ruvin Pieris who was at the Club between 2004 and 2007. Kasun has played 53 first class matches and scored over 4,000 runs and also has 5 years experience playing in English cricket leagues. During the last two seasons at Hartlepool Cricket Club, Kasun scored 2169 runs and took 104 wickets.

Andrew Bentley said, "We are delighted to sign such an experienced and talented cricketer and we look forward to welcoming him to Church Cricket Club. The Club would like to thank Rob Ashwell from Ashwell Cricket Exchange for all his help in arranging this."
Assistance required - Saturday 15th September
All help would be greatly appreciated on Saturday September 15th from 9am onwards to prepare the ground for the close season.
Annual Presentation Night
Our Annual Presentation Night for our senior and junior teams will take place after the last match of the season on Sunday 9th September. The start time will be 7.30pm and food will be available.
Fosters Worsley Cup Final - Volunteers Required
The club aims to start preparing and getting the ground ready for Sunday's Worsley Cup final on Saturday morning. If you can spare any time please come along and help. People will start arriving and commence our preparations on Saturday from 8am onwards as we need to start early as the first team are at home later in the day.
Fosters Worsley Cup Final - Matchday Information
The Fosters Worsley Cup Final v Lowerhouse will take place on Sunday 12th August commencing at 12.30pm.

The club will be providing extra bar facilities, refreshment and BBQ. Normal tearoom service will be available but no pre-order service. Please note that ground car parking will be limited.

Lagers, beers and wine will be available at competitive prices to complement our usual club bar facilties.

ONLY ALCOHOL PURCHASED ON THE GROUND MAY BE CONSUMED ON THE GROUND.

We hope that this informnation will help us to provide an enjoyable day for all supporters. Your help and support will be much appreciated.
Worsley Cup Final - Sponsorship Packages
Church beat Accrington in a high scoring semi-final and will host Lowerhouse in the final on Sunday August 12th.

Various sponsorship packages are available. Click here for further details.
Worsley Cup Semi Final
Church have been drawn away at Accrington in the semi final of the Worsley Cup which will be played on Saturday 30th June.

The winners of this tie will host the final on Sunday August 12th.
Twenty20 Semi Final - Friday 29th June - 6pm
Church will host Haslingden in the Lancashire League Twenty20 competition on Friday after winning the Group stage.
Summer Cricket Coaching Camp
Church Cricket Club will again be holding its popular Summer Cricket Coaching Camp from Monday 23rd July to 26th July - 10am -3.30pm. Coaches involved will all be ECB qualified coaches and the Church cricket professional will oversee all coaching on each day of the Summer Camp.

For further details or to book a place please contact Philip Sykes on 01254 385094 or 0750 1250736.
Twenty20 Friendly - Church v Great Harwood
Church entertain Great Harwood in a T20 friendly match this Friday 25th May at the West End Cricket Ground. The match will be free admission and will commence at 6.15. Bar open until late.


Refurbishment of scorebox
Church & Oswaldtwistle Cricket Club officially unveiled its refurbished scorebox complete with new electronic fascia before the derby match with Accrington on Monday. The scorebox was opened by Geoff Briggs, a lifelong member and ex player of the club, who kindly made a generous donation which allowed the works to be completed. The Club is also grateful to Senator plc for donating stools and materials and HML Recycling for their help.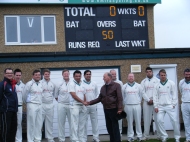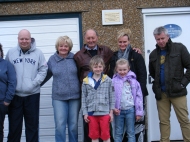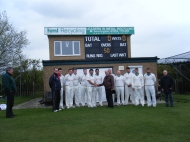 Click here for larger photos.
Friendly cancelled
The friendly v Leyland on Sunday 8th April has been cancelled.
NatWest Cricket Force Day - Saturday 31st March 2012
This year the Club will be holding its NatWest Cricket Force Day on Saturday 31st March 2012.

The event is once again being kindly sponsored by NatWest and staff from our local Branch will be joining us for the day. Although our wonderful 'Ground Crew' have been working hard all winter, there is a still a long list of jobs which need to be done in order to get the ground ready for the season, including:
Benches need to be put out
Sightscreens to be erected
Nets set up
Cover/Ground Sheets opened out and cleaned
Re-felting of garage roof near car park
All UPVC facias and windows to be cleaned
Finish off painting
We aim to start at 9am and the more helpers we have the quicker the jobs will be done! Even if you can only spare an hour or two it would really help the Club and we look forward to seeing you at some stage on the day.
Senior training
A reminder that senior training begins this Sunday (19 Feb) 1-2pm at Accrington Academy.

Fitness training in preparation for this has been led by Russ Bury at Tempest Training on Friday evenings 6.30-7.30pm. This will continue right up until the start of the season. Any players aged 15 and above are encouraged to attend. For more info, contact Andy Bentley on 07846 106343.
Pre-season friendly matches
Two pre-season friendly matches have been arranged:
Lytham away on Saturday April 7th
Leyland away on Sunday April 8th
Woodbank away on Saturday April 14th
Levi Wolfenden will captain the side for the friendlies as Craig Fergusson is away on holiday.
First appearance in the Lancashire Knockout Cup
Church's first appearance in the Lancashire Knockout Cup Competition will be on Saturday 21st April at Westhoughton. The winners of this tie will have a home fixture in the second round.
Christmas Cheer starts here with our Festive Get Together - Sunday 11th December!
By way of a thank you to all our members and supporters, for one day only, we will be selling cheap beer and there will be free mince pies for as long as they last! Also free soft drinks for our junior players. Its an opportunity to come and catch up with friends!

The club will open at 12.30pm and football will be on our big screen for the afternoon starting with Sunderland v Blackburn Rovers at 1.30pm.
Sportsman's Dinner
The 2012 Sportsman's Dinner, organised by Alan Gilrane, will take place on Friday 24th February 2012 at Green Haworth Golf Club, tickets £30. The guest speaker is Matthew Hoggard MBE and entertainment will, once again, be provided by comedian Josh Daniels. If you would like to help in any way or simply want to join us on the night please contact Alan on 07973439557.
Senior Cricket Training
Senior training has now been arranged and will commence on 19th February 1pm – 2pm at Accrington Academy and will run for 6 weeks.
Junior Cricket Training
Indoor junior training will start on 22nd January at Accrington Academy at 1pm and will run for a 10 week period to 25th March. For the 1st four weeks the junior training sessions will be 1pm – 2pm and for the next 6 sessions starting from 19th February the sessions will run from 2pm – 3pm.
AGM
The AGM will be held at the Clubhouse on Thursday 23rd February 2012 with a start time of 8pm.
Lancashire Knock Out Cup
Following a successful 2011 season, the Club will, for the first time, take part in the Lancashire Knock Out Cup. Our opponents in the first round are Westhoughton Cricket Club and the fixture will be played at their new ground which boasts a £1million clubhouse! Westhoughton have recently benefited from huge investment following the sale of their former ground to Sainsburys and the facilities are such that they now host Lancashire County Cricket Club second team matches. The date of the fixture is yet to be arranged but keep watching our website for further details.
Worsley Cup Draw
The Club has got a bye in the Worsley Cup first round draw for 2012.
Captains for 2012 season
Captains have been appointed for the 2012 season and are as follows:

1st team - Craig Fergusson
2nd team - Joel Gaskill
3rd team - Danny Dyson

Church's Annual Presentation evening for Senior and Junior players will be held in the Clubhouse at 8pm on Friday 28th October.
Saeed Anwar to return for 2012 season
Church have re-signed Saeed Anwar as professional for the 2012 season. Saeed has played a big part in the team's success on the field in 2011, with the team not only reaching the Worsley Cup Final but also looking set to achieve its highest league position since 2002.

The Cricket Chairman, Stephen George, announced that he is delighted that the club has secured the services of Saeed Anwar for next season. Saeed is an excellent professional and one of the top performers with both bat and ball in the league this season.

Saeed has also played a big part in off-the-field activities, coaching at the club and in local primary schools. This has played a part in boosting the number of junior members at the club in conjunction with the considerable amount of time and effort our other coaches have devoted to this.
£1,000 Draw
The Church CC Lottery £1,000 draw will take place on Sunday 11th September at 8.30pm following the final game of the season.
Worsley Cup Final fever
Its been 37 years since our club had the privilege of hosting this annual showcase event and excitement is building nicely with just over 2 weeks to go until the big day. Preparations within the club are progressing well for an event that is likely to see the biggest spectator attendance on the ground in the club's recent history.

Sponsorship and hospitality packages are still available for any organisation looking to support the club and use this fantastic event to get some publicity for their business. Please see website landing page or info@churchcc.co.uk for more information and we will endeavour to accommodate your requirements.

We look forward to seeing you on Sunday 7th August for what promises to be an exciting and memorable event.

12.30pm Start time
£4 Adults
£2 Concessions
Additional bar and food facilities will be available on the day.
Woodcock return for cup semi-final
Ex Church Professional Luke Woodcock will make a sensational return to his former club for the Worsley Cup semi-final, but this time on the opposing side. Woodcock who was club professional at Church throughout seasons 2009 & 2010 is now professional at Nelson Cricket Club, the club whom we have drawn a home semi-final tie. Woodcock returned to the Lancashire League following a productive winter featuring in the 2011 ICC Cricket World Cup for New Zealand.

Church progressed following a nail bitting climax to the quarter final against Haslingden at Bent Gate. A 1 wicket victory with 4 balls to spare kept everybody on the edge of their seats before Adam Greenwood crashed the decisive boundary through extra cover to evoke jubilant scenes from the travelling supporters.

Worsley Cup Semi-Final

Church CC v Nelson CC - Sunday 3rd July, 1pm start.
Big turnout for opening game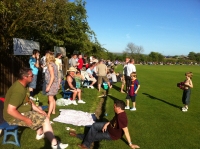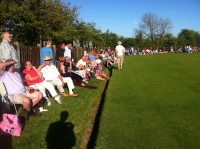 Last Sunday marked the start of the 119th Lancashire League season. Church played host to last year's double winners Ramsbottom and, despite a disappointing result, the WECG saw a big spectator presence enjoying the early season sunshine.

Church will be hoping to make amends in this weekend's crucial double header, at home on Saturday to Colne and away on Sunday to Enfield.
Season Preview
The live scoreboard will be in operation for the opening game of the season against Ramsbottom at the WECG on Sunday. This feature provides users with an authentic scoreboard and a detailed scorecard plus other visual information including run rate, worm, manhattan and partnerships.

The 1st XI have prepared well and are feeling confident ahead of the opening match against Ramsbottom. The team have enjoyed a successful pre-season campaign with victories against Leyland, Cherry Tree and Stand with the majority of players making the most of their opportunities. The final friendly match on Saturday away to local rivals Accrington provides players a final opportunity to impress new skipper Craig Fergusson ahead of the season opener on Sunday.

Win, lose or draw - celebrate the opening of the new season on Sunday evening in the club after the match. It's an ideal opportunity to have one too many sherbets until the early hours with no work Monday morning!

Finally, we would like to take this opportunity to welcome our new professional Saeed Anwar Jnr to the club and wish him all the very best throughout his time at the club.
ECB TWELFTHMAN "THE BIG CLUB COMP"
Please support Church & Oswaldtwistle Cricket Club and join in this free to enter competition which has great prizes on offer. The prizes include:
2 Club teams to play each other at Trent Bridge Cricket Ground
Mobile net cage
A visit by Michael Vaughan
Flat Sheet cover
£1,000 of Club equipment
20 tickets to England v India ODI
Signed Merchandise
NatWest has been a supporter of cricket for over 30 years at all levels. To show their appreciation for cricket volunteers who have helped at NatWest CricketForce they have teamed up with TwelfthMan (the Official Fan Community of England Cricket) to provide our club with the opportunity to win some of these great prizes.

SO PLEASE NOW DO YOUR BIT FOR OUR CLUB BY ENTERING "THE BIG CLUB COMPETITION" PRIZE DRAW.

To enter, simply register online at ecb.co.uk/twelfthmancomp.

Once you have entered please spread the word among all your friends/relatives/neighbours - the more entries we have the more chance we have of winning the prizes!
NatWest Cricket Force Day - Saturday 9th April
Saturday 9th April is the Club's Cricket Force Day, which once again is kindly being sponsored by NatWest.

There is a long list of jobs still to be done to get the ground ready for the season so any help you can provide would be greatly appreciated.

The Tractor Boys will be down at the ground for 9am, tractors at the ready!

Please spread the word and we look forward to seeing you at some stage on Saturday!
Graham Thorpe - guest speaker at Church Sportsmans Dinner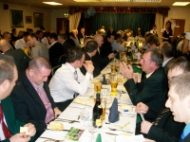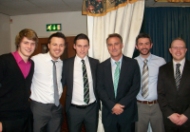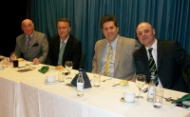 Graham Thorpe was guest of honour at the 28th Annual Church Cricket Club Sportsmans Dinner on Friday evening. He entertained a packed room of guests at Green Haworth Golf Club with great stories of touring with England, memorable Ashes encounters and many of the great characters he has met throughout his illustrious 17 year career as a professional cricketer with Surrey & England. Guests were also entertained by the brilliant comedian Gary Marshall in what was a highly successful evening for the club.

A big thank you to all the sponsors who kindly supported this event.
Indoor Nets
Our indoor winter nets for both Seniors and Juniors start on Sunday 20th February for a period of 6 weeks. Senior training will commence at 1pm - please contact first Xl captain Craig Fergusson on 07763 292680 if you require any further information. Junior training will be 2pm until 3pm - please contact Graham Gaskill on 07762 490090 if you require any further information.
Happy New Year
Happy New Year to you all. We do hope you all had a wonderful festive season! For those that attended our New Years Eve fancy dress party, it proved yet again to be a great night as we partied into the early hours of 2011 with an array of fantastic costumes! Photographs can be viewed on the club's Facebook fan page.

We would like to wish you all the very best for 2011 and look forward to seeing you prior to a long hot summer!
Cricket Club update
Church's Senior and Junior Presentation Night was held at the club on Friday night. The event, which was well attended, also celebrated the club's achievements in 2010, including the 1st XI being finalists in the Twenty20 Cup competition and the 2nd XI winning both the League and Cup competitions. In addition, two personal milestones were achieved with Ammer Mirza breaking the amateur batting record and Sam Tucker breaking the all time club record for wicket keeping victims.

Click here for a full list of all the prize winners.

There will be some changes on the field for the 2011 season with Craig Fergusson taking over as first team captain from Andrew Bentley. Andrew and his partner are expecting their first child in the spring of next year and together with the fact that Andrew will also be studying for exams next summer, Andrew felt he would be unable to give the same amount of commitment to the role as he has done in the last 12 months. The club would like to thank Andrew for all his efforts both on and off the field.

After an outstanding season as leading run scorer in the league, Ammer Mirza has also been offered an engagement in the Bradford League in 2011 and will play at Undercliffe. Ammer is currently in Australia playing cricket and the club wish him every success.
Club presentation evening
The presentation evening will take place next Friday 29th October from 8pm. All players, families and supporters are welcome to attend to celebrate the club's achievements on the field this year. A short quiz will take place on completion of the presentations which is free to enter.


New professional at Church
Church Cricket Club is delighted to announce the signing of Saeed Anwar as professional for the 2011 season.

The 31 year old Pakistan cricketer has been a most consistent all round performer over a number of years in both the Lancashire and Central Lancashire Cricket Leagues and brings a wealth of experience to the Club.

Apart from 2009, Saeed has played local league cricket since 2002 and during that time he has amassed 7994 league runs and 470 league wickets. As professional at Rishton Cricket Club in 2007 and 2008, he made a total of 2933 runs and 156 wickets in just two seasons.

Club captain Andrew Bentley said "Saeed has been one of the most consistent all round performers in local league cricket for a number of years and we are looking forward to welcoming him to Church for the 2011 season. We feel Saeed will make a big impact both on and off the field and that with him as professional Church will, hopefully, be in a position to challenge for honours. He has also asked to be involved at all levels of junior coaching and is especially keen to assist our youth players in making the transition into the senior teams. Saeed recognises the talent at the Club and is confident that with his contribution and input Church will improve on this years' fifth position in the league.

As the Club looks forward to welcoming Saeed to Church next year it would also like to recognise and thank the outgoing professional Luke Woodcock for his contribution to the Club over the last two seasons".


Quiz Night - Friday 1st October
A Quiz Night hosted by our very own quizmaster Graham Gaskill will take place in the club on Friday 1st October from 8PM. 5 people max per team, £2 per person to enter. Supper available.


Club lottery - £1,000 draw
The final draw for the 2010 club lottery will take place in the clubhouse after the final game of the season on Sunday 12 September at 8.30pm. The prize is £1000.


Church 2nd XI complete unprecedented double
2010 will go down as a memorable year in the colourful history of Church Cricket Club following a hugely successful season for our 2nd Xl. Joel Gaskill's men have delivered much needed silverware into the West End Trophy Cabinet after securing the league championship on Sunday over East Lancs. Another solid batting display early in the day yielded in excess of 250 runs and laid the platform for yet another comprehensive victory. Church stalwart and league representative Jack Houldsworth had the pleasure of presenting Gaskill with the trophy on home soil on conclusion of the match. The Championship Trophy will sit proudly next to Lancashire Telegraph Cup which was won earlier in the season following victory over Bacup in the final.
2nd XI out to make history on Sunday
Church 2nd XI go into this weekend knowing that a win will secure the 2nd XI League Championship for the first time since 1991. Joel Gaskill's men are currently 16 points clear of second place Nelson with two games to play and will be looking to avoid any final day drama by securing victory at home to East Lancs on Sunday.

As an added incentive, this season's 2nd XI could enter the record books as the first ever senior Church side to complete the league and cup double following victory over Bacup in the Lancashire Telegraph Cup final earlier in the season.

Please get down and support the team on Sunday - Start time 12.45pm
Graham Thorpe signs for Church for one night only!
England Cricket legend Graham Thorpe has been announced as the speaker for the 2011 Sportsmans Dinner on 18th February at Green Howarth Golf Club. Highly rated comedian Josh Daniels will also feature as part of the evening's entertainment. For more information or sponsorship and ticket reservations please contact Alan Gilrane on 07973 439557.
Woodcock back and raring to go
Church professional Luke Woodcock is back from his exploits with the New Zealand emerging squad in Brisbane in time for the remaining 4 games of the season. Woody will join up with his team mates again prior to a vital double header weekend as Church bid to secure their highest league position in 6 years. Currently sitting in 4th place, 8 points behind East Lancs in 3rd, the club have a rather difficult run in with the top 3 clubs yet to play after a tricky home tie against local rivals Accrington.
Cricket feast at West End
There is a rare cricketing feast of action coming up at West End with three matches over the weekend. On Friday night it's free admission when we entertain Oswaldtwistle Immanuel in our annual 20:20 challenge match. There is a Cup Final on Saturday with the Lancashire Telegraph trophy at stake. Our second team entertains Bacup, looking to lift a trophy that we have only won on one previous occasion. This match will start at 12.30pm. Bacup have already booked a bus service to transport their supporters to our ground so please come along, we need your support to make this feel like a home game! Finally, on Sunday our first team are in action when we entertain Bacup.
Gary Brent to be substitute professional for the weekend's fixtures
Former Zimbabwe international Gary Brent will fill the vacant professional role for Church at the weekend. The former Enfield paid man will lead the quest to continue good league form at home to Rishton on Saturday and away to Nelson on Sunday. Brent takes over from Settle professional Harry Boam whose solid all round performance as sub pro helped the club to victory over Enfield last weekend.
Lancashire Girls come to Church
Lancashire Girls Under 17s play Cumbria Girls Under 17s in a 45 overs a side game at Church on Thursday 29th July starting at 11.30am. The teams played each other two weeks ago at Haverigg CC and the Lancashire Girls won a close game by 5 runs. Since the opening game of the season when they lost to Yorkshire, the girls have been unbeaten.
Church to host first cup final since 1974
The Twenty20 Final between Church and Ramsbottom will be played at the West End Cricket Ground next Friday 9th July following victory in the semi-final last Friday against Edenfield. Church will be looking to emulate the success of the 1974 Worsley Cup winning side who defeated a Nelson team featuring West Indian test player Collis King and were incidentally the last senior Church team to benefit from home advantage in a cup final.

The last time the two teams met in a cup final was in 2002, when the Worsley Cup Final was contested at Acre Bottom and featured high profile Australian professionals Michael Clarke and Mark Higgs. Church will be looking to avenge the 2002 defeat by continuing the good form which has so far produced 5 wins out of 5 in this season's Twenty20 campaign.

Please find below links to the aforementioned cup final scorecards:

Worsley Cup Final 1974 – Church vs Nelson
stats.churchcc.co.uk/Scorecards/34/34554.html

Worsley Cup Final 2002 – Church vs Ramsbottom
stats.churchcc.co.uk/Scorecards/75/75181.html

An exciting evening is in prospect as the match yet again lives up to the Lancashire League legacy of featuring high profile professionals, our very own Luke Woodcock from Wellington and the Ramsbottom professional Francis Du Plessis. The club looks forward to welcoming the players, officials and supporters of Ramsbottom Cricket Club on the evening.
Church CC now on Twitter
Twitter is a social networking and microblogging service that enables its users to send and read other user messages called tweets. Tweets are text-based posts of up to 140 characters displayed on the author's profile page. Follow Church CC on Twitter for regular tweets on a diverse range of topics and links to other cricket related information the club finds interesting.

Official Church Cricket Club twitter page: twitter.com/ChurchCricket.
Church to host Twenty20 semi-final for second consecutive year!
Another solid performance from the boys last Friday night completed our group campaign with a fourth successive victory and thus progression to the semi-final stages as group leaders.

Friday night will see the club look to avenge last year's narrow semi-final defeat to Burnley as they take on Edenfield at the West End Cricket Ground.

Another big night in prospect as the Friday night Twenty20 party atmosphere embraces the club yet again. Selected drinks offers available, World Cup quarter final action on in the bar, music outside until late and hopefully more good weather will deliver a night not to be missed.
Church launches player numbers and competition
International teams now allocate unique numbers to players on debut. Not to be outdone, the club has now allocated unique player numbers to all past and present First XI players. Full details of this can be found in the special brochure located at www.churchcc.co.uk/images/churchvengland brochure.pdf.

To view or download the player list, go to www.churchcc.co.uk/images/church_player_list.pdf.

The club has also made available a link between each Church Player and the England player with the equivalent number. This can be accessed at www.churchcc.co.uk/images/churchvtest.pdf.

Finally, the club announces a competition called 'The Church v England challenge'. We have selected the test cricketers who have played for Church, and paired them with the England player who shares their number. You are invited to select the better player in each case. To enter the competition, either download the special brochure and print and complete the entry form and hand in at the club bar, or enter online at www.churchcc.co.uk/competition.asp. The competition is just for fun!
Big night in store as Church bids for consecutive Twenty20 semi-finals
Friday night will see a potentially defining moment in Church's season as they take on Enfield in their final group match at the WECG. Church currently sit top of the group with maximum points from 3 games with destiny firmly in their own hands as they look to secure their place in the T20 semi-final for the second year running.

Defeat for Church and victory for Accrington over Rishton on Friday would more than likely see the club pipped to the post on run rate. Church will look to re-produce the same form they have shown in their opening 3 games but this time without their inspirational leader Andrew Bentley who will be absent for the evening.

Take advantage of the evening sunshine and carnival atmosphere with plenty of drinks offers and food available with the World Cup also being shown in the bar.
Launch of new scoreboard feature
Church has launched a live scoreboard feature on their website which will allow users to view an authentic live scoreboard as well as a detailed scorecard, ball by ball information and other interesting features such as run rate, manhattan, partnerships and worm. The club also intends to add individual batting wagon wheel information in phase two.

Church hopes to have this feature available for all Lancashire League and Worsley cup fixtures going forward starting with their re-arranged home fixture to Todmorden on Saturday.

This feature is a welcome addition to the website following recent completion of the club's entire statistical archive which is also available online.
Cancellation of training - Thursday 17 June
Next Thursday's training is cancelled owing to the Twenty20 at Accrington being played on Thursday evening rather than Friday evening as England are playing in the World Cup against Algeria. The bar is open, drinks deals available!!!
Launch of junior newsletter
The club produces regular newsletters specifically for juniors containing latest news, fixtures, match reports etc. To download the latest newsletters, select from the list below:



Junior Newsletter - April 2010


Junior Newsletter - May 2010

Church coach assists county girls
Newly qualified Level 2 coach Naomi Aspin will continue her rapid development this week as she watches over the Lancashire Girls Under 11's in their first fixture at Rainhill Cricket Club on Merseyside. Naomi, known to some within the club as "Coach", worked tirelessly during the winter to prepare the clubs U11's and U13's for the new season, and completed her Level 2 ECB qualification at QEGS in April along with U15's coach Graham Gaskill and current 1st XI opener Ammer Mirza. No doubt the experience gained throughout the summer with Lancs will be passed on to the club's junior and senior players as all teams look to make progress.

The club are looking for new boys and girls to represent their U11's, U13's and U15's teams and any players interested in joining can come down on Thursday evening from 6-8pm. Contact info@churchcc.co.uk or call Graham on 07762 490 090.
Luke arrives fit and raring to go
Professional Luke Woodcock arrived in Oswaldtwistle last night after another interesting journey saw him spend an unexpected 5 days in Los Angeles en route to the UK. There wasn't a Visa problem in sight, just the small matter of an erupting volcano which delayed Luke's arrival but having been provided with accommodation and food by New Zealand Air his brief stay in the USA wasn't all bad. Luke arrives on the back of a hectic but successful season in which he broke the Wellington first class batting record and after 3 weeks off, can't wait to get started.

The senior squad play a 40 over practice match at West End on Saturday (stumps pitched 1pm) with full bar and tearoom facilities available. Woodcock will not be playing but will instead undertake sub pro duties for Great Harwood at Edenfield in the Ribblesdale league. With the 1st XI travelling to Bacup on Sunday, and with 3 wins out of 3 in pre-season friendlies, the boys have reason to be optimistic and will be hoping for a successful weekend to kick of the new season.
Natwest Cricket Force Day a success
Our team of volunteers consisting of senior and junior players, club coaches, members and friends of the club were able to build on all the hard work and preparation our team of volunteer ground staff have put in throughout the winter months by assisting with some of the difficult pre-season preparation work. Jobs undertaken included erection of practice nets and sight screens, distribution of spectator benches and seating around the perimeter of the ground, erection of advertising boards, and cleaning of tea room to name a few.

We thank Natwest for its continued support and look forward to seeing you throughout a long, hot summer at the Church Cricket Club.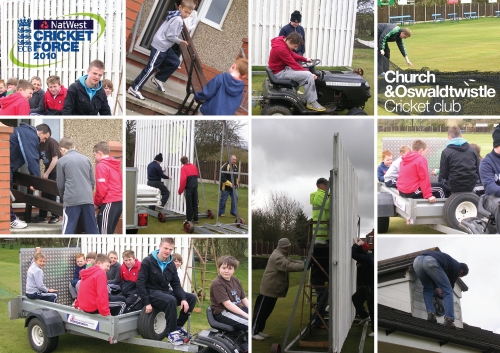 Record breaker Luke falls just short of 1,000
Church Professional Luke Woodock fell just short in his attempt to become only the sixth player in history to score 1000 runs in a New Zealand first class season. Needing 85 runs in the final first class match, Woody notched 71 not out in the first innings but sadly fell for 2 in the second as Wellington pushed for quick runs.

Woodcock scored 988 runs in his 20 first class innings this season at an average of 65.86. This included 1 century and 7 fifties with a top score of 220*. In the process he passed the mark of 888 set by Robert Vance in 1988/89 to become Wellington Cricket all-time single season highest first-class run scorer. He also became the first Wellington player ever to pass 900 runs in a first class season.

All at Church would like to congratulate him on his tremendous effort and look forward having Woody in Oswaldtwistle for the start of the Lancashire League season.

Church play at Atherton in a pre-season friendly on the 10th April, and at Radcliffe the following day. They then entertain Enfield on the 18th April before a mixed 1st XI / 2nd XI match rounds off the pre-season on the 24th April. The first league game is Bacup (A) on the 25th.

New faces at Church this season include Ammer Mirza, the former Blackburn Northern and current Lancashire U19's opening batsmen, Craig Fergusson who we are delighted to welcome back from Enfield, batsman Phil Howard from Oswaldtwistle Immanuel and all-rounder Mohammed Jamil, a former representative of the Ribblesdale League team also from Blackburn Northern.
Pre-season: teams for friendlies and outdoor practice
Pre-season: teams for friendlies and outdoor practice
Last Sunday was the final indoor practice of the pre-season, and senior practice will begin on Tuesday 6th April at 6.30pm for the first outdoor session of the season. ALL SENIOR PLAYERS ARE ASKED TO ATTEND REGARDLESS OF THE WEATHER as there will also be an important meeting for all players in the bar.

The teams for friendlies can be found on the team selection page.
Ex-captain Tommy Lowe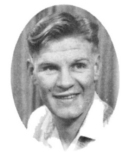 Tommy Lowe, who captained Church and played for the club 367 times between 1947 and 1975 has died aged 79 after a long illness.

Tommy was a popular character who scored 2075 runs and took 526 wickets for the club. He was also the club professional in 1957 and 1958, and captained the Worsley Cup winning side in 1974.

He will be sadly missed.
Natwest Cricket Force



We will be holding our annual NatWest Cricket Force day on March 27, in which volunteers are asked to help out in preparing the club for the forthcoming season.

It starts at 9.30am and tea and bacon sandwiches will be provided to all attendees. Each year NatWest will sponsor the club based on their assessment of how successful the day has been, so the club are asking friends and families of the club to attend, even if only for a short while.

Local firms will be present on the day to assist the club with the work. For more information contact Graham Gaskill on 07762 490090.
Church CC statistical archive complete
Ever wanted to know how many wickets you have for Church, how many times you scored 50 or how many times you waddled off after a duck? Well now you can! After a huge amount of work gathering information and inputting scorecards, the Church CC Archive is complete! Every match played since 1892 is covered and with assistance from www.cricketarchive.com, a complete statistical summary for the Club is now available. This includes features such as a complete list of every player who has played for Church together with details of the number of matches played, runs scored, and wickets and catches taken. It is also possible to view batting records, bowling records, highest and lowest scores & partnership records against every Lancashire League club. Special thanks go to lancashireleague.com and Nigel Stockley. This is only the beginning, so watch this space for updates on how we intend to use this brilliant resource.

Click here to go directly to the statistics.
Church coach Sam nominated for top award
Church allrounder Sam Holt has been nomintaed for "Young Coach of the Year" in the 2010 Sky Sports Reward and Recognition Awards. Sam is one of only 3 coaches from Lancashire to have had their names put forward as candidates for National Recognition in 3 different categories.

The nomination recognises the hard work Sam has put in not only at Church, but in schools around the Hyndburn area. In the last year, since returning from a valuable coaching experience in New Zealand, Sam has used the Chance to Shine initiative to introduce cricket to Primary School youngsters, alongside the work he does with Church. More recently, he has been appointed Community Cricket Development Coach for Rochdale through the Lancashire Cricket Board, where he hopes he will continue to improve his knowledge of grass roots cricket and coaching as a whole.

Everyone at Church would like to congratulate Sam for his excellent achievement.

Church Juniors continue to practice at Accrington Academy under the guidance of Sam along with Graham Gaskill, Naomi Aspin, Ammer Mirza and Andrew Bentley who all hope to complete their ECB Level 2 course within the next month.
Annual General Meeting
The Annual General Meeting for the Cricket Club will be held on Thursday 25th February at 8pm prompt in the Social Club. Club members only will be admitted.
Junior Training
Junior training will commence on Sunday 21st February 2010 at 1.30pm until 3pm at Accrington Academy. (Orange Street entrance off Whalley Road).

Coaches will be in attendance and all existing and new players are very welcome. Players are asked to bring £1 each week.

Any queries, please contact Graham Gaskill on 07762490090.
Heroes and Villains brings in 2010 in style!
A packed clubhouse of Supermen, Catwomen and Hannah Montana children celebrated New Year in style in the recent Heroes and Villains fancy dress party. Over 100 revellers enjoyed party games and dancing, with DJ Phil Colbert spinning the records until the early hours. A great night was had by all and photographs of the last Player Productions event of 2009 are certainly worth looking up on our Facebook site.
Quiz Night
It was standing room only in the club on Friday night as Quizmaster Graham "Magnus Magnusson" Gaskill asked the questions in the first of what will surely be a regular club quiz night. Those who scoffed at the less than testing openers were soon put in their place as they racked their brains to find the names of Pat Butcher's husbands (there were 4 by the way) and failed miserably. The half time interval saw Elaine's curry and Graham's chilli/spud pie combo woofed down by the hungry boffins whilst the music round was re-played to enable the quizmaster to dance to the Robyn S classic: Show Me Love (which was the answer to 15). Spot prizes were dished out to the luckiest guessers and the bar was so busy that Blaize and Christine weren't drunk until at least 9.15 (the former had certainly caught up by 3am). Thanks must go to GG for organising a fantastic evening and to those who came and filled the club yet again. Details of the next quiz night will be available soon!
Church delighted to have Luke back
The club is delighted to announce that Luke Woodcock will be returning as professional for 2010. Luke has sent back his signed contract and is excited about the prospect of having a full season at Church. Having arrived late in 2009, Woody showed himself not only to be a quality cricketer but a real team player and has followed this up with some outstanding performances back in New Zealand.

He has amassed 560 runs at an average of 80.00 in first class matches so far this season and has been bowling regularly in all formats. His best effort with the bat came in his most recent first class match when he scored an awesome 220 not out against Central Districts. He is currently busy with a hectic schedule of Twenty20 and One Day cricket before returning to 4 day action at the end of the February.

All at Church are hoping Luke continues his good form through to the end of the season but saves plenty of runs and wickets for West End next summer.
Winter training reminder
Senior training begins this Sunday 7th February 2010 - 12noon til 2pm at Accrington Academy. All players with aspirations of playing senior cricket in 2010 should attend and are asked to bring £3 per session to help cover the cost of the sports hall. New players are welcome and anyone who wishes to play but is unable to attend should contact AB on 07846 106 343 with a good excuse! (my dog ate my box will not be accepted).
Heroes and Villains New Years Eve to go off with a bang!
Tickets for the final Player Productions event of 2009 are selling fast with only around 30 places still available! Support for the event has been overwhelming following the hugely successful 70's night, Black Tie Evening and Captain's Dinner, and Player Productions' mastermind Samuel Tucker believes that this event could well be the best yet:

"I am massively excited about New Years Eve up at the club" said Tucker, the driving force behind the social revolution at Church.

"When we came up with the concept of Player Productions this time last year, our aim was to create social events which would cater for the whole spectrum of the club's membership, but also for those who had never set foot on the ground. We wanted to attract people who may live in the area or are friends of players and members, and let them know that Church Cricket Club is a place where people can enjoy a brilliant night. So far this year, we estimate that our events have been attended by upwards of 250 people and expect this to be well over 350 after New Years Eve."

The theme for the New Years Eve event is "Heroes and Villains" Fancy Dress, and the buzz around the club is whether anyone will be able to top Adam Greenwood's "Goldboy" from 70's night. Tucker is betting they will, adding:

"People have made a real effort to get involved at every event so far and I can't see this being any different. Everyone who was at one of our earlier events will know what a great night this is going to be, and for those who are boarding the West End partybus for the first time - I'm sure they will be back again next year."

Tickets for the event are still on sale priced £12.50 which includes food and entertainment, and are available through Sam on 07764 770 900 or by emailing playerproductions@churchcc.co.uk.
Winter training
Senior winter training will be held indoors at Accrington Academy, beginning on Sunday 7th February at 12-2pm, for a period of 10 consecutive weeks. The last indoor session will be on the 11th April 2010.

Junior winter training will be held at the same venue from Sunday 21st February until Sunday 28th March 2009, from 2pm - 3pm.
Cricket coaching qualifications
Graham Gaskill and Naomi Aspin will be taking their LCB Level 2 Cricket coaching qualification in November at QEQS.

Levi Wolfenden, Patrick McDonagh, Danny Dyson and Matt Cook will be taking their LCB Level 1 coaching qualification at Myerscough College in November/December.
3 down, 2 to go on the 2009 social calendar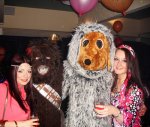 It has been a groundbreaking year so far for Player Productions and the Church CC social scene, with only 2 more chances to party with the boys in 2009. For more info click here.
Update on new statistics feature now live on this website
Phil Sykes has now added the recent missing matches to the club statistics on this website. All matches from 1960 to date are now included, and some prior to this have also been added including the championship winning years of 1939-41.

Click here to view this amazing new feature.
Exciting new statistics feature now live on this website
An exciting new feature has been added to the website to display comprehensive statistical information about the club. The statistics include:
Scorecards for matches played by the club
Career details of Church players
Career averages of Church players
Numerous records and statistics relating to the club
This is very much a 'work in progress' and currently contains scorecards from 1960 onwards although, as yet, some matches cannot be viewed owing to unavailability of scorebooks. We are, therefore, accessing details from other clubs and libraries to fill the gaps. Missing scorecards relate to the years 1971 (nine missing), 1975 (sixteen missing), 1977 (twelve missing), 1984 (8 missing), 1991 (six missing) and 1992 (eight missing). As we locate this information, it will be added to the site.

Massive thanks are due to Nigel Stockley for locating and adding old scorecards, Peter Griffiths of Cricket Archive for supplying the software, and to Phil Sykes for his painstaking work in entering the information.

Click here to view this amazing new feature.
Annual Captain's Dinner featuring comedian Mike Kelly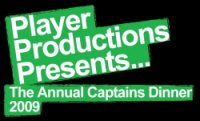 Church CC club captain Phil Gilrane will be hosting the Annual Captain's Dinner on Friday 11th September 09. Following the success of last year's Captain's Dinner, the evening will follow a similar format. Celebrate the last weekend of the season with us. For more info, click here.

Great North Run for Cancer Charity



On the 20th September 2009 Andrew Bentley will be running the 13.1 mile Great North Run in memory of former Church player, committee member and supporter, Dad Fred. Andrew is raising money for Cancer Research UK so please support him by sponsoring him at www.runningsponsorme.org/andrewbentley, calling 07846106343 or through Christine behind the bar at the club.
Church CC welcome it's youngest new supporter - Freddie Shorrock!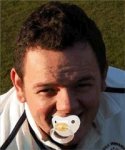 Everyone at the club would like to congratulate Barry Shorrock, Lauren Holgate and all the family on the arrival of Baby Freddie Robert, born on the 4th August 2009 weighing in at 8lb 4oz - incidentally the same weight as Barry's bat!

Already thought to be picking up his Dad's left handed stance, classical technique and preference of the mid-wicket boundary, we hope young Freddie will be making an appearance up at the WECG very soon.

Nice one Bazzer!
Annual Twenty20 challenge match to take place on Friday 17th July
Church will entertain neighbours Oswaldtwistle Immanuel on Friday night in an annual Twenty20 challenge match. This fixture has proved to be an entertaining encounter over the years as the Ribblesdale League side aim to get one over on their Lancashire League counterparts.

Church go in to this game on the back of a successful 2009 Twenty20 campaign after winning group A and qualifying for their first ever semi-final in this form of the game. They got within touching distance of the final only to fall short in a dramatic last over which saw Burnley pip Church to the post.

We would hope that some enjoyable Twenty20 cricket has brought a few new faces to the club from within the local area, to enjoy the game and a pint, and the club would like to pay special thanks to everyone who has supported us throughout the 2009 campaign. Whilst all the boys were bitterly disappointed to lose on Friday night they will certainly have learned from the experience of playing in front of such a large (and vocal!) home crowd, and it would be great if nights like Friday came around more often. We would like to encourage everyone to come down this Friday night and support both local teams for the last Twenty20 fixture of the summer!

Church vs Oswaldtwistle Immanuel
Friday 17th July
Start: 6.15
Bar: open from 5.30pm
Tea Room: open throughout game.
Boys hope for return to form
Church take on Nelson this Sunday (19th July) at the WECG and need the help of the most loyal supporters in the Lancashire League as they look to return to winning ways. After last weekend's defeat at Haslingden it is safe to say that the lads will be firing on all cylinders this Sunday as they look for a good run of results to get themselves back towards the right end of the table.
Twenty20 semi-final at Church rearranged
Following last Friday night's wash out, the semi-final twenty20 match between Church & Burnley at the WECG will now take place this Friday 10th July, wickets pitched 6.15. The bar will be open from 5.30. Admission £2 and £1 for concessions.

After Sunday's Worsley Cup semi-final disappointment at the hands of Ramsbottom, Church will be looking to make amends by qualifying for the final of this competition for the first time since its inception 4 years ago. Come along and support the team!
Woodcock due to arrive for double semi-final weekend as Church top Twenty20 group
2009 Church professional Luke Woodcock is finally due to arrive on Monday, just in time for a crucial weekend in the club's season. Great news for all connected with the club going into an exciting weekend that consists of 3 consecutive games in 3 days and features 2 cup semi- finals!

Woodcock's first game for the club will be a twenty20 semi-final at home to Burnley on Friday following a successful twenty20 campaign with Church winning group A. The team have shown profound improvement in this form of the game this season with a number of comprehensive victories in the group stages. Bacup are the visitors on Saturday in a crucial Lancashire league fixture with the club looking to firmly establish itself as a top half outfit.

Sunday is argubly the most important game of the weekend in the club's bid to progress to their first Worsley Cup Final since 2002. The current crop of players have aspirations to emulate the Worsley Cup success of the 1974 team and lift the famous old trophy for the first time in 35 years. Church will travel to Acre Bottom looking to beat Ramsbottom and avenge the 2002 Worsley Cup Final defeat.

Friday 3rd July - Church v Burnley (twenty20 semi-final)

Saturday 4th July - Church v Bacup (Thwaites Original Lancashire League)

Sunday 5th July - Ramsbottom v Church (Worsley Cup semi-final)
Church draw Ramsbottom in semi-final
Church will travel to Acre Bottom on July 5th to play a Worsley Cup semi-final tie against Ramsbottom. Church will be looking to progress to the Worsley Cup final for the first time since 2002, which incidently took place against Ramsbotton at Acre Bottom. The draw for the Worsley Cup semi final took place at Alexandra Meadows on Saturday night. Church were in the hat after snatching victory from the jaws of defeat in a dramatic 'last over' win in the previous round against Lowerhouse.

On a financial note, the club were hoping for a potentially lucrative home draw but will now be hopeful that success in the semi-final will deliver the first Worsley Cup final at the West End Cricket Ground since 1974, the last time the club lifted the famous old trophy.
Player Productions launch party a huge success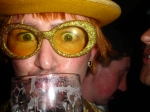 Click here for further details.





Player Productions is back - only this time shaken not stirred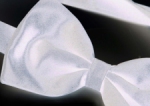 Click here for further details.





New for 2009 - match reports for every competitive 1st XI fixture
Click here for further details.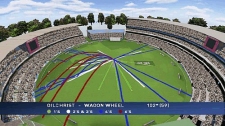 Church 1st XI needs you! Please click here for further details.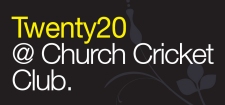 Please click here for further details.





Natwest Cricket Force 2009 - Saturday 4th April 9.30am -Your club needs you!

Please click here for further details.




20 Week Lottery
Church & Oswaldtwistle Cricket Club's 20 week lottery has numbers available. For more details, click on the link below.



20 Week Lottery
Teams for pre-season friendlies
Click here to view the teams for the pre-season friendly matches.


Church sign Woodcock
Church & Oswaldtwistle Cricket Club are delighted to announce the signing of Luke Woodcock as their professional for the 2009 season. Click here for further details.



70's Fancy Dress Night
On Friday 8th May, the 1st XI are hosting a 70's fancy dress night at the Club. For further details, click on the links below.



70's fancy dress night - 1



70's fancy dress night - 2
Pre-season friendlies
The following pre-season friendlies have been arranged:
Saturday 11 April: Radcliffe (A)
Sunday 12 April: Heywood (A)
Sunday 19 April: Woodbank (A)
Chester Watson sends his regards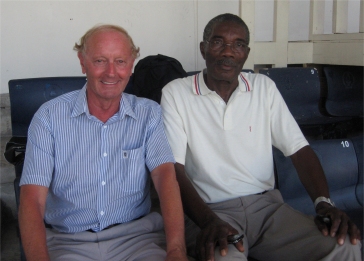 On a recent trip to Antigua and Jamaica, Ernie Edwards and Geoff Briggs met up with Church legend Chester Watson. Chester is keeping well and has retired to Montego Bay.
Club secures grant from 'Awards For All'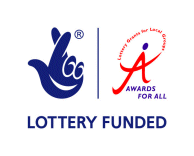 The Club has been successful in securing a £10,000 grant from The National Lottery 'Awards For All' for ground maintenance and coaching equipment.





Winter nets
The seniors' winter nets commence on Wednesday 4th February at 9pm at Mount Carmel with a senior coach in attendance.

The juniors' winter nets commence on Sunday 22nd February from 2pm to 3pm at Accrington Academy, also with a senior coach in attendance.
Players to attend Level 2 Coaching Course
Four players are shortly to attend the Level 2 Coaching Course - Phil Gilrane, Andrew Bentley, Sam Tucker and Stephen Stokes.
Sixth golf day raises over £3,000
The sixth annual am-am golf day has raised an exceptional amount of over £3,000. Our thanks are due to the outstanding efforts yet again of Fred Bentley, ably supported by his family. Prizes were presented by our chairman, Donald Holt.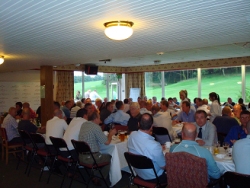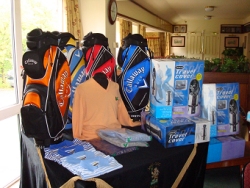 24 teams raise over £3,000 Powakaday Lakes Golf takes top prize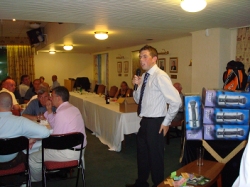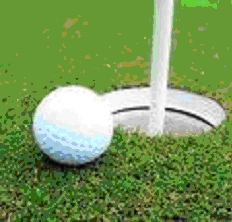 Church Cricket Club thank all sponsors Book early for next year!
Our thanks are also due to our generous sponsors and to all the teams taking part.
Teams

Alan Gilrane Loftworks
Harwood Designer Floors
Burlington Motors
Captain's Team
Church CC
Eddie Haigh/H Kempster
Express Gifts
Gary Paul Engineering
J Stott & Sons
J & R Moran
JCB & Tipper Hire
K & M Financial Advisors
Original Fabrics
Paul Stebbings
Powacaddy Lakes Golf
Print & Data Source Ltd
Rays Garage Supplies
RCS (Airclean) Ltd
Total Cellar Systems
Wilpshire Professional



Sponsors

Haworth & Nuttall Solicitors
Stephen Metcalf Ltd
Chairman of Church CC
President of Church CC
President of Lancashire League
Total Cellar Systems
K & M Financial Advisors
Blackburn Rovers FC
Thwaites Brewery
D & S Engineering Facilities Ltd
Powacaddy
Kevin Partington



Designed and donated by Technology For Tomorrow Ltd.